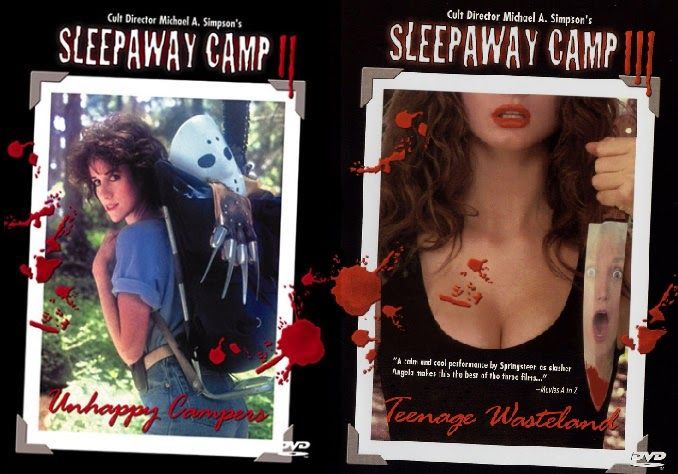 HorrorBid's The Skeleton Crew Episode 21: Sleepaway Camp 2 + 3 Retrospective
You're invited to join us as Alex, Dan and Mike (currently the co-host of
The Morbidly Made
) take a trip back to Camp Rolling Hills and Camp New Horizons! We explore the grounds and discuss everyone's favorite camp killer, Angela Baker, as she leaves more carnage! The best kills, over the top gore and nudity, and so much more are dissected as only The Skeleton Crew can do it, so sit by the fire and make some s'mores, but beware of Angela. She's looking for unhappy campers!
Right Click the image below and Click "Save Link As"
to download the show:
or listen on YouTube
Thanks for listening!
Tune in next week for an EXCLUSIVE interview with Jonathan Tierston "Ricky" from Sleepaway Camp and Return to Sleepaway Camp! Right after we go over the good bad and ugly Return to Sleepaway Camp!
Stay tuned to HorrorBid.com and join our facebook page for all new episodes of The Skeleton Crew!
Join us on FaceBook
CLICK FaceBook LINK
Email us
Alex@theskeletoncrewshow.com
Call our voicemail and leave a message
215-240-7839 it may be played on future shows.
Subscribe to our iTunes:
CLICK iTunes LINK
Subscribe to our Youtube channel:
CLICK YouTube LINK
Follow Michael J. on twitter @Real_Michael_J