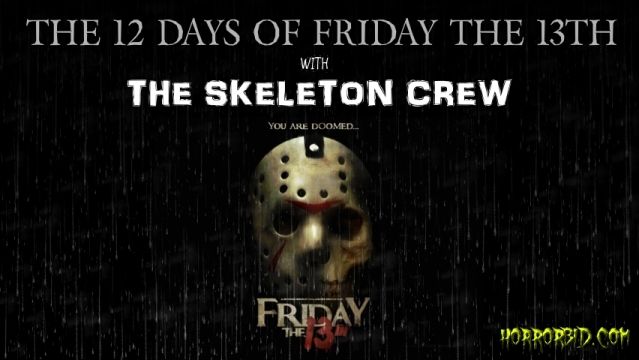 HorrorBid's The Skeleton Crew: 12 Days Of Friday The 13th- Jason Lives (1986)
3 Guys....12 Movies....1 Horror Icon!
Join us for the next installment of our 12 Days Of Friday The 13th celebration. Can this franchise get back on track after A New Beginning? Tune in as we talk Forest Green, the evolution of Tommy Jarvis, offer some of our favorite quotes and more! Find out why Michael J feels this movie is a perfect 10. Find out why Dan for the most part agrees with Mike! Find out if Alex can ever move past the comedy in this movie and fully except it! Your favorite kills and WTF moments round out our trip to Camp Forest Green!
Tune in tomorrow for episode 7 with Friday the 13th The New Blood!
Join us on FaceBook
http://www.facebook.com/theskeletoncrewshow